The company
Active since 1991, Multidop has become one of the key players in the European injection molding industry. Multidop Plastics is a manufacturer and supplier of semi-finished products in a broad range of industries: Automotive, Furniture, Construction, Pharma, Medical devices and Electronic manufacturing. With seamless quality, speed and flexibility as key differentiators, Multidop counts Betafence, Eandis, Veritas AG and Willy Naessens amongst more than 150 satisfied customers. Multidop Plastics complies with ISO 9001 standards and stands for sustainability.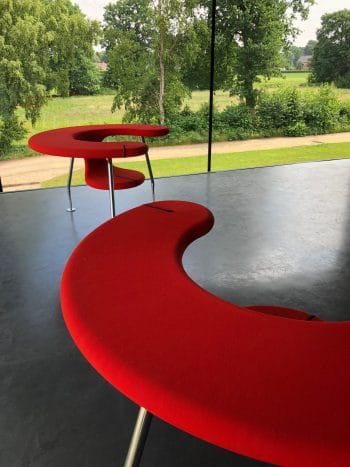 The team
Our machines can be brand new and running perfectly, we'd be nowhere without our amazing team. Their hard work, dedication and smile makes Multidop what it is today. Picking up your products yourself? Don't be shy and come say hi!

Looking for a coworking space?
At Multidop, we believe that an inspirational environment stimulates creativity, creates a pleasant working atmosphere and happy employees. Situated in Meerhout, Belgium, amid meadows and fields, we love our green surroundings and you'll rarely see us work with the doors and windows closed.
We're proud of our beautiful desk spaces which are furnished and decorated by Bulo. And, we still have some space left! So check out our career page or… if you need a creative space to think, brainstorm or meet, our doors are always open. We'd love to have you!